About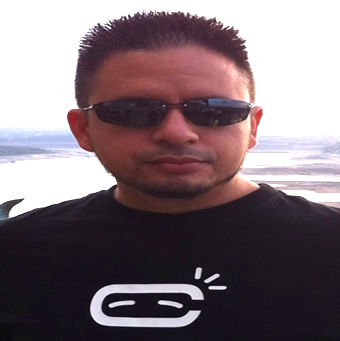 Hello there, my name is Raul Delgado Jr.
Favorite quote - "Set me a task in which I can put something of my very self, and it is a task no longer; it is joy; it is art.". (Bliss Carman)
I'm orginally from Cd. Juarez, Chihuahua, Mexico.
I currently reside in Austin, TX with my two beautiful daughters.
I'm a graduate from University of Phoenix with a Bachelor of Science in Information Technology.
I am currently an independent contractor doing ColdFusion web application development and now game developement with Corona SDK aiming to create games for the iPhone and iPad that are time killers, challenging, entertaining, and fun to play.
I offer my services mainly as part time and short term contracts since I do have a full time job. I like to be very creative with my work and always strive to provide the best service for your money. I believe that a satisfied customer is a recurrent customer.

Why RDCube?
It's short for Raul Delgado's Cubicle, and now that I'm doing game development, it's a mock on Nintendo's GameCube.
I figured that most of my time is spent with my family playing video games and the rest on a small room with my laptop and the light of the computer while coding...it seemed like a perfect combination for my web presence name.